Top Causes of Rear-end Collisions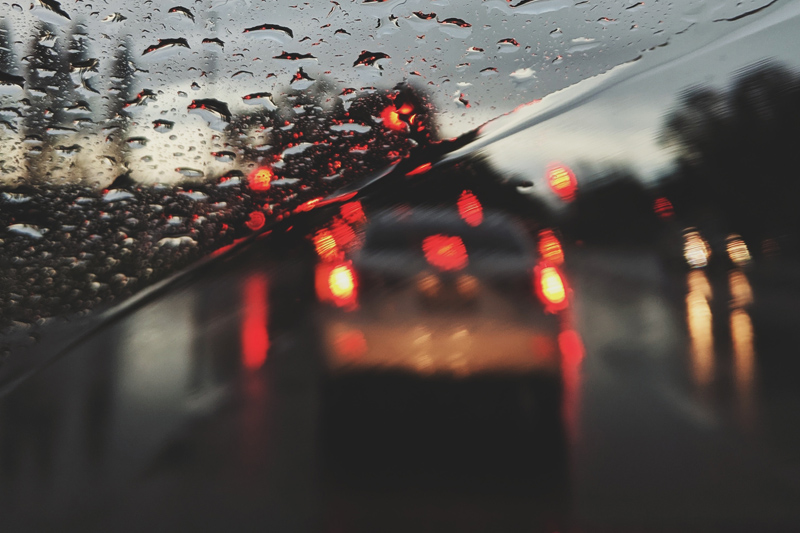 The National Safety Council (NSC) reports that rear-end collisions happen more frequently than any other type of automobile accident. Every year, over 2.5 million rear-end accidents occur across the United States. The NSC also states that around 20 percent of motorists hit from behind suffer whiplash, which can leave an individual with long-term pain and disability.
What Causes Rear-end Motor Vehicle Accidents?
With so many crashes caused by rear-end collisions, it's important to learn why and how these accidents happen. The NSC has identified the following top causes of rear-end accidents:
Distracted Drivers
Distracted motorists cause a significant number of rear-end collisions. Any tasks that take a driver's attention away from the the road even for a split second can result in an accident. Drivers who text, put on makeup, or fiddle with buttons on their vehicle's control panel are more likely to end up in a crash. Even eating while driving compromises a motorist's ability to safely operate a vehicle.
Following Too Closely
If you drive, you have almost definitely experienced "tailgating" when another driver follows you too closely. According to the National Highway Traffic Safety Administration, tailgating causes one-third of all rear-end crashes. There are several reasons why motorists follow too closely, including road rage, being in a hurry, and just plain reckless driving. Whatever the reason, tailgating is always a hazard.
Bad Weather
In Iowa, we experience all four seasons of weather, including winters that can often be harsh. Roads that are icy and snow-covered can be tough for drivers to navigate safely. Even rain can create glare from streetlights that makes it hard for motorists to stay safe behind the wheel.
Impaired Drivers
Most people associate impaired driving with alcohol, but any substance that hinders a motorist's ability to drive can lead to an accident. A driver who gets behind the wheel under the influence of illegal or prescription drugs is likely to have slower reaction times. In many cases, even over-the-counter medication, such as cough syrup, can render a motorist too impaired to drive safely.
Contact Keane Law Firm
Rear-end crashes happen far too frequently. If you have suffered a whiplash injury or other harm due to another person's negligence, it's important to contact a personal injury attorney as soon as possible. The law limits the amount of time you have to file a claim. Contact Attorney Ed Keane today at (712) 234-3088 to discuss your case. Also, be sure to look over our FAQ page for any answers to your questions.
This website has been prepared by Keane Law Firm for informational purposes only and does not, and is not intended to, constitute legal advice. The information is not provided in the course of an attorney-client relationship and is not intended to substitute for legal advice from an attorney licensed in your jurisdiction.