The Top 5 Most Common Workplace Injuries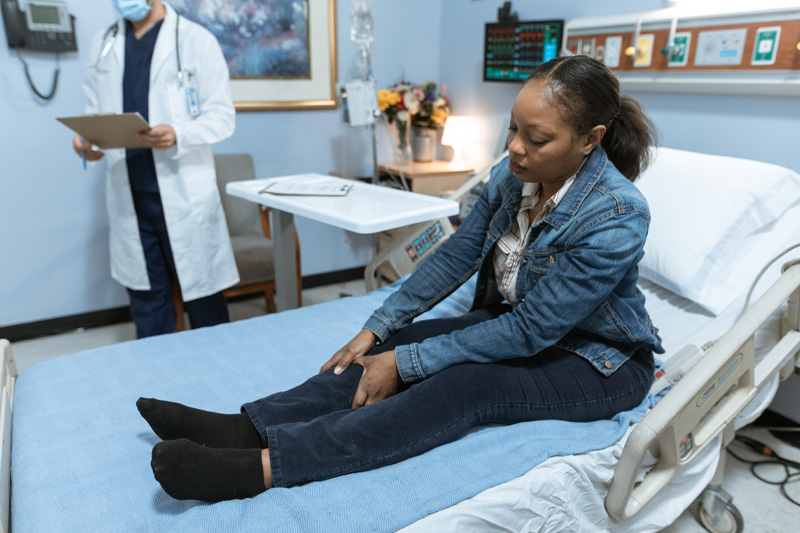 Getting injured in the workplace can be a scary experience. When you're hurt at work, you must deal with physical pain and the uncertainty of knowing your livelihood might be compromised by your injury. If you pursue a workers' compensation claim, you may worry that your employer will retaliate against you. This is why it's critical to work with an experienced Iowa personal injury and workers' compensation lawyer.
Although workplace injuries can take a variety of forms, certain injuries are more common than others. According to data compiled by the Bureau of Labor Statistics and the National Academy of Social Insurance, the following five injuries happen most frequently in the workplace.
Overexertion
Overexertion injuries top the list of the most common on-the-job injuries. These injuries occur when a worker overuses a part of the body, including a muscle or joint. Overexertion can also happen when an employee moves part of his body in a dangerous way. A worker can overexert himself in the act of lifting, pushing, pulling, carrying, and other activities.
Falls on the Same Level
Slips, trips, and falls account for a large percentage of workplace accidents. Workers can slip, trip, or fall on wet surfaces, loose carpet, uneven stairs, or unsafe equipment. These types of falls are distinguishable from falls that occur from one level, such as a floor, stairwell, or roof, to a lower level.
Falls to a Lower Level
Injuries can occur any time a worker falls from one level to another. For example, a construction or maintenance worker who falls from a roof or a scaffold can sustain serious and even life-threatening injuries.
Bodily Reaction Injuries
The term "bodily reaction injury" describes the injuries that take place when an individual tries to avoid getting hurt. For example, a worker might be injured in the act of jerking a hand back from a machine or throwing an arm out to break a fall.
Being Struck by an Object
Careless coworkers, unsafe conditions, or defective machinery, among other things, can cause a worker to be struck by an object. These injuries can be severe and debilitating.
Iowa Personal Injury and Workers' Compensation Law Firm
If you have been injured on the job, don't wait to speak to an attorney. Contact Attorney Ed Keane today at (712) 234-3088 to discuss your case.
This website has been prepared by Keane Law Firm for informational purposes only and does not, and is not intended to, constitute legal advice. The information is not provided in the course of an attorney-client relationship. It is not intended to substitute for legal advice from an attorney licensed in your jurisdiction.