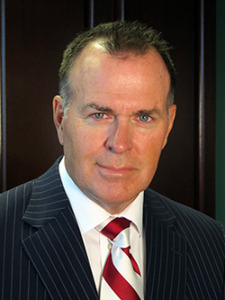 Attorney Edward J. Keane has represented injured people and their families since 1979. From the earliest days of his practice, Ed has understood the importance of making a real connection. Always empathizing with the individuals and families he represents. Many of his clients were hurt and in too much physical pain to travel to his office. So, Ed would travel to them.
He still does this today. For more than 30 years, Ed Keane has represented people and families throughout Woodbury County who have been seriously injured. He fights for people who have been hurt or injured in a multitude of unfortunate ways. Events such as car accidents, tractor-trailer crashes, motorcycle accidents, drunk driving cases, and other accidents. He also handles workers' compensation claims and premises liability cases. Additionally, Ed provides compassionate representation to families who have lost a loved one to wrongful death.
Professionalism, integrity, and a commitment to his clients are the hallmarks of Ed's practice. These traits have earned him broad recognition and respect by his colleagues, judges, and long-time clients.
Accolades
Ed is a Fellow of the prestigious American College of Trial Lawyers. ACTL limits its membership to just 1% of the total attorney population of any state or province within North America. Membership is by invitation only and offered to attorneys who "have mastered the art of advocacy and whose professional careers have been marked by the highest standards of ethical conduct, professionalism, civility and collegiality."
Ed is also a Fellow of the Iowa Academy of Trial Lawyers. This academy reserves membership to 250 attorneys of exceptional skill who must be peer-recommended. Also, you must be unanimously approved by the Iowa Board of Governors.
Ed is a 1976 graduate of Creighton University. He obtained his law degree from Creighton in 1979. He is licensed to practice in the state and federal courts of Iowa, Nebraska, and South Dakota.